High school romance riding a gentle nostalgia wave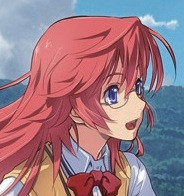 Ano Natsu de Matte Iru's official page got an update with this new art:
The currently in-production anime is written by Yousuke Kuroda, with character designs by Taraku Uon. You may recognize the latter's style from Please Teacher! or R.O.D. The Japanese wikipedia page cites the October issue of Megami Magazine, describing the plot as sort of a nostalgic high school love story based on a fairy tale. It also mentions that since the number of characters are limited, they are able to take their time drawing each one.
The tagline from the image translates roughly as, "The memories from that summer will be our immortality."
via Moon Phase and Yaraon!