The 2010 breakdown according to Media Development Research Institute Inc., plus the challenge of low wages for artists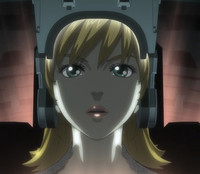 In the November 5th issue of Shūkan Tōyō Keizai, which goes on sale Monday in Japan, a special report looks at the balancing act between quality and cost in the Japanese entertainment industry. The anime section of it breaks down the expenses associated with producing a TV anime series. So how much does one episode cost to make?
According to an investigation by Media Development Research Institute Inc., a 30 minute episode of a TV anime in 2010 that totaled 11,000,000 yen (about US $145,214 at the current exchange rate) consisted of the following expenses:
(Note: All US dollar conversions are approximate based on current exchange rate.)
Original work - 50,000 yen ($660)
Script - 200,000 yen ($2,640)
Episode Direction - 500,000 yen ($6,600)
Production - 2 million yen ($26,402)
Key Animation Supervision - 250,000 yen ($3,300)
Key Animation - 1.5 million yen ($19,801)
In-betweening - 1.1 million yen ($14,521)
Finishing - 1.2 million yen ($15,841)
Art (backgrounds) - 1.2 million yen ($15,841)
Photography - 700,000 yen ($9,240)
Sound - 1.2 million yen ($15,841)
Materials - 400,000 yen ($5,280)
Editing - 200,000 yen ($2,640)
Printing - 500,000 yen ($6,600)
If you suppose an average episode has 5,000 frames, the price per frame for an in-betweener is 220 yen or just under three bucks, which apparently is a rate that hasn't really changed much in the past 30 years. Japan Animation Creators Association rep, Osamu Yamasaki, commented [roughly translated], "30 years ago it was said that one person would draw 1,000 frames per month, but now if you can do 500, that's considered good." Under these circumstances, it's no wonder young animators are having trouble making it in the industry.
The article also has a comment from producer Tomohiko Ishii of Production I.G., whose full CG film 009 RE:CYBORG is coming to theaters in the fall of next year: "Japanese people like hand-drawn animation. Realistic CG like they produce in Hollywood doesn't sell in Japan." Currently CG costs more than hand-drawn animation, but it's expected in the future that it will be cheaper and faster. The idea is not to completely do away with hand-drawings, since character design and CG modeling still have to be done by artists...
Personally, I'm not sure I see how making animation cheaper and faster addresses the issue of low wages for artists, but our source for this post, Japanimate, seems to think there is some hope. Let us know your thoughts in the comments!
UPDATE: Several of the job translations in the expense breakdown were corrected thanks to advice from Crunchyroll user yuma1234.