"Umbrella Chronicles," "Darkside Chronicles" ported with Move support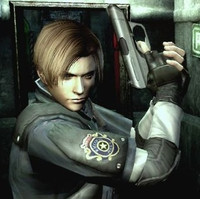 They may not be the most survival horror…y Resident Evil games—that's not quite the series' specialty nowadays anyway—but the on-rails light gun games Capcom released on Wii are good fun. Now they're headed to PlayStation 3 as Resident Evil Chronicles HD Selection.
Both Resident Evil: Umbrella Chronicles and Resident Evil: Darkside Chronicles will feature support for PlayStation Move motion controls, so players won't miss a beat when it comes to replicating the zombie zappin' experience. Here's an image Famitsu.com snapped at the Resident Evil 15th anniversary event where Capcom announced the title.
Pricing, release date and international distribution details have yet to be announced.
Via Andriasang