More information on the Madoka Magica film project surfaces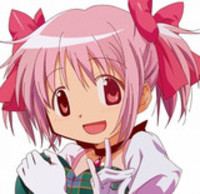 Following up on an earlier story from Monday, the latest issue of Newtype has indeed confirmed that Puella Magi Madoka Magica will be getting the feature film treatment, only instead of one film it will be a trilogy, with the first two films being a recap/retelling of the series, with the third film being a completely new story.
The final confirmation of the project follows tweets made earlier today by the Japanese HMV Anime Twitter account initially that cast doubt on the veracity of the original image that surfaced earlier today, with many believing it to be a hoax due to the way the original image was altered.
The account initially apologized for posting what it believed to be unconfirmed information on the film project and subsequently discounted the cover image by stating that it would feature the Nanoha franchise on the cover.
Now with the film project confirmed, how many of you are excited for the now trilogy of movies? Great way to keep it going or a cash grab?
Updated to reflect most current information based on multiple sources
via Otanews