Award-Winning Mangaka Encounters The Work of Catalan Architect and Craftsman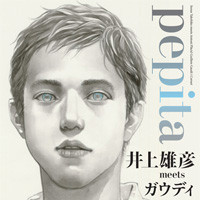 Award winning manga artist Takehiko Inoue's (Slam Dunk, Real, Vagabond) interaction with the work of Spanish Catalan architect and craftsman Antoni Gaudi (1852 - 1926) will be the subject of a book and DVD, Pepita: Inoue Takehiko meets Gaudi, set to be released in Japan on December 12th. Watch a trailer for the interesting meeting of artists below.
The books and DVD, which feature photos and skteches from Takehiko Inoue's trip to Spain, explore the creative process and the idea of genius, themes that the manga artist has explored in series like Vagabond.
via Eastern Edge