No surprise really, but the franchise continues to grow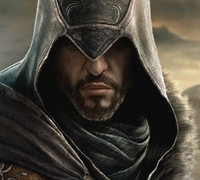 Ubisoft CEO Yves Guillemot has confirmed what pretty much everyone suspected during a conference call with investors today. A new Assassin's Creed game will be hitting store shelves before the end of 2012.
Though nothing about the game was detailed, you can now rest assured that there's more Assassin's Creed in the not-so-distant future beyond Assassin's Creed: Revelations' November 15 release date. According to Eurogamer, Guillemot said, "There will be another great, full-fledged Assassin's Creed title next year … It will be another major release and we will be communicating more about it in the coming months."
This title should mark the end to modern-day protagonist Desmond Miles's story—which kicked off in the first game in 2007—and it looks like it will also deal with the world-ending 2012 plot around which the series has been built. As Guillemot said last month, "In Assassin's Creed we set up a timeline with this whole end of the world plot of December 2012 … That's fast approaching, and the story we have to tell, we obviously need to do it before we arrive at that point."
I still have some catching up to do, but I'm certainly planning to stick around with the series so long as the quality remains high. Anyone else planning to dig into Revelations this month?
Via 1up