New Movie by the Younger Miyazaki Planned for 2013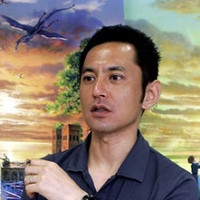 Goro Miyazaki, son of Studio Ghibli co-founder Hayao Miyazaki, has begun speaking about a follow-up to his 2011 adaptation of shoujo manga From Up on Poppy Hill (Kokuriko-Zaka Kara) and his 2006 adaptation of Ursula K. Le Guin's Tales from Earthsea. The former Ghibli Museum director's next work may be ready as soon as 2013.
Speaking at the Matsumoto City Museum of Art during an exhibit of Studio Ghibli layout art, Goro Miyazaki stated, "I think it'll be about two years from now. Actually, my dad [Hayao Miyazaki] has begun making it now. It's amazing."
Hayao Miyazaki is said to be working on an adaptation of an autobiography, while persistent talk has studio co-founder Isao Takahata working on an anime movie based on the legendary The Tale of the Bamboo Cutter.