Australia classifies Konami's most-wanted beat 'em up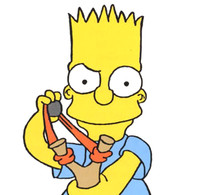 The Simpsons Arcade Game—originally released in 1991—is one of the classic Konami beat 'em ups of yesteryear, standing right alongside the amazing dual-screen X-Men cabinet. According to Australia's Classification Board, it looks like it might be coming our way on Xbox Live Arcade, PSN and other platforms.
File this under "rumor" for now, but the site lists the game as being developed by Backbone Entertainment, who also handled the XBLA port of the X-Men arcade game. The Simpsons Arcade Game came out for iOS not too long ago, but the port isn't really worth anyone's time. Hopefully this pans out so we can all rescue Maggie—and beat up tons of weird enemies—once again!
Anyone else have fond memories of crankin' quarters into this with up to three other rowdy people?
Via Joystiq