"Guilty Crown" and "Last Exile" Also Being Offered via Zune, Sony Video Unlimited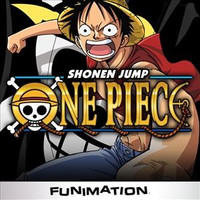 FUNimation has announced that, for the first time ever, the first voyage of One Piece is now available for digital purchase in the Zune Marketplace and on the Sony Video Unlimited store on PlayStation Network and Sony Entertainment Network.
Episodes 1 through 26 are available for 80 Microsoft points each in the Zune store and $0.99 on PlayStation.
Episodes of Guilty Crown and LASTEXILE - Fam, The Silver Wing - are also now available digitally the day after their simulcast air date for just .99 cents for the SD version and $1.99 for the HD version.