Now, show us your best birthday shrine!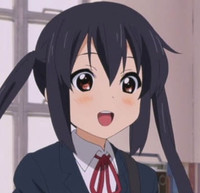 A lot of things are going on today; no surprise since it's the mystical date of 11/11/11! One such event is the birthday of none other than K-ON! guitarist Azusa Nakano, and you can see how the most dedicated of fans celebrate below.
Can you possibly compete with some of the crazy birthday shrines we've found floating around the 'net? Almost makes ME wish I were a fictional manga/anime character. No one does this for me!
Anyone here ever go so far as to dedicate a shrine to your favorite character(s) in a rousing birthday tribute that would make Chuck E. Cheese himself blush?