Austin, TX-based convention marks his first U.S. con appearance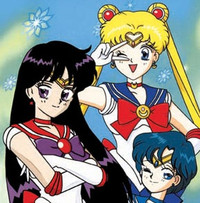 Ushicon 2012—a Texas-based anime convention—made a big special guest announcement recently. Junichi Sato, prolific anime director of series such as Princess Tutu, Aria, and the early seasons of Sailor Moon, will be attending as an industry guest.
The con runs February 3-5, 2012 in Austin and is for fans 18 and up. Though his career has spanned a variety of duties, other directorial work under Sato's belt includes Aria the Animation, Kaleido Star, Magic User's Club, Junkers Come Here and much, much more.
This will mark the first ever American anime convention appearance for Junichi Sato.
Via Anime Cons