RPG, anime, fighter, and now live theater in 2012!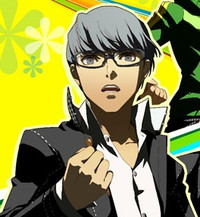 Atlus and Marvelous AQL have announced the next step for Persona 4, which has quickly become a franchise of its own. What started out as an RPG for PlayStation 2 is now being adapted into a stage play.
The theatrical version of Persona 4, known as Visualive Persona 4, will be held by Marvelous HQ. The "Visualive" shows feature live entertainment that is a combination of performances and special effects.
Right now the cast is detailed over at MAQL's information site for the play, with the lead role going to Toru Baba, who previously starred in MAQL's Prince of Tennis musicals. In true RPG fashion, the lead's name will change from performance to performance, and fans can submit their own names for Baba's character.
Visualive Persona 4 will be held at Sunshine Theater in Ikebukuro from March 15-20, 2012.
Via Andriasang