It also channels a certain anime about drills and breaking through the sky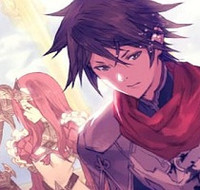 If there's one thing that almost all JRPGs have in common, it's impending doom thanks to the end of the world. Barring a few rare examples (hello, Final Fantasy VI, Chrono Trigger, and anything Shin Megami Tensei), it's almost always saved for the game's finale, but in the case of Lord of Apocalypse, its new trailer makes me wonder just how much of this game takes place during said apocalypse.
In all honesty, it also reminded me a lot of Gurren-Lagann, what with all the sky-exploding and universe-tearing and the like. The more I see of this game, the more interested I am, but I'd like to see how the finished product turns out before I really get excited. What about you?
via Siliconera