Opinions compiled by the Broadcasting Ethics and Program Improvement Organization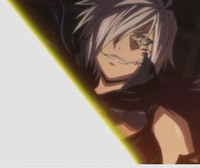 The Broadcasting Ethics and Program Improvement Organization, a non-profit, non-governmental organization whose mission is to keep high standards of both accuracy and ethics within the broadcasting industry, published a summary of the 1,337 opinions received during the October round of feedback. Among other complaints, such as variety show members making fun of the elderly owners of run-down yet delicious restaurants and the disturbing images that sometimes accompany serious news items, a few opinions regarding anime popped up, so we figured we would share them:
Regarding late night anime: "The brutal and grotesque imagery is too extreme."
"There was a funeral scene in an anime and my child said he felt really awful after seeing this, and is scared even now. Dirty jokes which are too cruel and aberrant, sexual imagery, the act of slighting a dead person—these are all things I would not have thought would be included in an anime on at dinner time. Even as an adult I feel uncomfortable."
"Sometimes when I turn on the TV, I'm surprised at how many programs are treating the subject of a murder case. If it's news, then there's nothing you can do, but is there no way to make a drama etc. without including a murder case? There are even anime for kids that feature a murder case every episode. I sense a lack of expression and creativity. This type of easy-going murder case [plot device] overuse is sure to convince kids that murder cases are a common occurrence in everyday life. While kids are awake I'd like there to be broadcasts with a bit higher aspirations."
"Lately there are so many indecent late night anime. People say disgusting things, girls show off their underwear, and I feel uncomfortable. You can see underage voice actresses in these shows. Just because they are popular and competent doesn't mean it's appropriate for them to be in this kind of anime. I think maybe there should be some kind of limitation."
"This is about one of the late night anime, but…there were too many bizarre massacre and slaughter scenes in a row. Also, at the end, as a punchline, it turned out the protagonist had fooled everyone; however, it finished with 'see the end in the movie.' The combination of too many cruel slaughter scenes and this comical material made me extremely uncomfortable. There was mosaic censoring etc., but I think as much as you can say that it's 'late night anime,' for a broadcast anime, it doesn't really seem to be aimed at the general public at all."
"This is about a popular anime, and well, there a lot of scenes where the main character is smoking cigarettes. This show is popular with everybody from elementary school kids to adults, so please stop making content that could influence middle and high school kids to take an interest in cigarettes."
What do you guys think? Are these the same types of issues that worry you when it comes to morally upright anime? Let us know in the comments!
BPO via Hachima Kikou