Casting Begins For Adaptation of Classic Sci-Fi Novel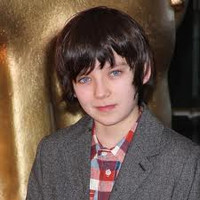 Orson Scott Card's Ender's Game is as controversial as its author, but the novel might also be a member of the American sci-fi canon. As such, the 1985 book has long been the target of adaptation attempts. With a movie finally gaining traction, Asa Butterfield, the 14-year-old title star of Martin Scorsese's 3D film Hugo, has been offered the role of Andrew "Ender" Wiggin.
Gavin Hood, who helmed Tsotsi and Wolverine, is directing.
Deadline, who broke the story, describes Ender's Game:
The storyline begins on Earth after an alien attack, when gifted children are recruited by a government desperate to fight back. The kids are taught a competitive game that's a cross between the Quidditch matches of Harry Potter and the Jedi light saber battles from Star Wars. Only the best and brightest will be chosen. A young boy emerges as a genius strategist, and the planet's best hope to destroy the alien Formic race.