Trilogy to be released over the course of next year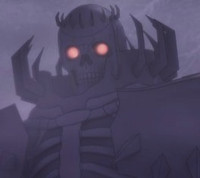 The names of parts two and three of the new Berserk anime feature film trilogy have been revealed. As fans of Kentaro Miura's manga are probably already aware, the first movie, Berserk Golden Age Arc I: Egg of the Supreme Ruler, will be released February 4th in Japan. Now we know what comes next!
Next June, the second movie, Berserk Golden Age Arc II: The Capture of Doldrey, will cover the part of the series dealing with the taking of the important Band of the Hawk stronghold.
Then at a less determined time later in the year, Berserk Golden Age Arc III: Descent will finish up the trilogy by "descending" into dark fantasy as the World's Gate opens wide and the terror known as the Eclipse begins.
via Comic Natalie
(C)三浦建太郎(スタジオ我画)・白泉社/BERSERK FILM PARTNERS