Help restore the land of Gamindustri in 2012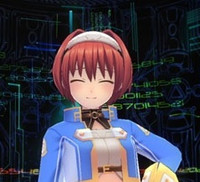 Featuring a new battle system by developer Compile Heart, the oddball RPG Hyperdimension Neptunia Mk2 will be making its way to North America and Europe in February 2012. When NIS America's localization was first announced, it was given a vague release date of spring 2012.
The story revolves around Gamindustri, now under Arfoire's control. The four goddess CPUs from the first game have been captured, and responsibility falls to their younger sisters to rescue them. Can you help restore Gamindustri? Judge for yourself in the US trailer below.
Featuring a totally different game interface—which acts as somewhat of a twist on Twitter, with parodies of video game characters "chirping"—on top of the revamped battle system, Hyperdimension Neptunia Mk2 will land on PlayStation 3 in North America and Europe in February.
Via Siliconera