Fairy lights and rupee pillows are some of the smaller highlights of this game nerd's heaven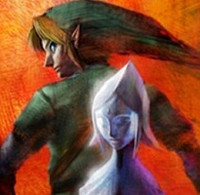 Sometimes, you meet that kind of fan who's able to outdo everyone else. Whether it's a guy who modifies a car to look exactly like Takumi's AE86 from Initial D, or someone who decks their dog out to look like Okami's Amaterasu, it's equally impressing and terrifying to see that kind of love for someone else's creation.
Enjoying that kind of spirit, Nintendo of America hired game-fan production company iam8bit to design a Legend of Zelda-themed room to celebrate the series' 25th anniversary and the release of Skyward Sword.
I just like how it has Hyrule Field on one side and Termina on the other. Honestly, having the moon from Majora's Mask staring down at me while I'm watching TV or playing a game would get pretty uncomfortable.
What do you think? Would you want a room like this?