Still features Production I.G. animation, though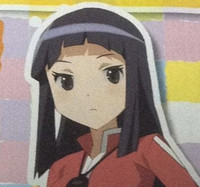 The Japan Racing Association (JRA) project, My Sweet Umadonna, has become a little clearer. Turns out...it's some kind of videogame!
Users play as a horse—yes, you've just entered the stable and are aiming to be one of the very best race horses around with the help of three cute female trainers. There are three (perhaps corresponding) stages to your development as a race horse, which will be released in order. They culminate in a "special ending movie" (which we can bet is where Production I.G. becomes heavily involved).
The game kicks off Dec 11 and is trying to get people interested enough in the world of horse racing that they come on down to the big Christmas Day Arima Kinen race. (It says as much in the scan above.) So yeah, if you were hoping for a bizarre horse anime, sorry to let you down, but how about getting all trained up by those girls instead?
via Hachima Kikou