Four cast members listed by Acting Auditions employment site for actors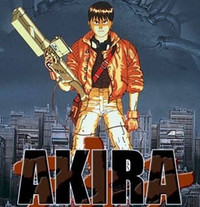 Following up on our coverage of the Akira live-action adaptation, an employment site for actors by the name of Acting Auditions has revealed the new plot and the preliminary casting of four characters for the film. The plot follows below with the preliminary cast after it.
Plot:
Kaneda is a bar owner in Neo-Manhattan who is stunned when his brother, Tetsuo, is abducted by government agents led by The Colonel.
Desperate to get his brother back, Kaneda agrees to join with Ky Reed and her underground movement who are intent on revealing to the world what truly happened to New York City thirty years ago when it was destroyed. Kaneda believes their theories to be ludicrous but after finding his brother again, is shocked when he displays telekinetic powers.
Ky believes Tetsuo is headed to release a young boy, Akira, who has taken control of Tetsuo's mind. Kaneda clashes with The Colonel's troops on his way to stop Tetsuo from releasing Akira but arrives too late. Akira soon emerges from his prison courtesy of Tetsuo as Kaneda races in to save his brother before Akira once again destroys Manhattan island, as he did thirty years ago.
The site also listed the following actors as part of the preliminary cast for the film:
Kristen Stewart as Ky
Garret Hedlund as Kaneda
Helena Bonham-Carter as Lady Miyako
Ken Watanabe as The Colonel
This follows earlier news this month of the above actors being offered the above roles within the past month.
Current Akira Situation:
Garrett Hedlund in line for Kaneda
Gary Oldman and Helena Bonham Carter offered The Colonel, Lady Miyako
Keira Knightley approached for undisclosed role
Casting call seeks Japanese-American for Yamagata
Warner Bros. has two potentials for AKIRA's Tetsuo
Twilight's Kristen Stewart Offered Role As Kei in Akira
Gary Oldman on Live-Action Akira Role Offer
via ANN