Four new characters revealed in new Japanese online game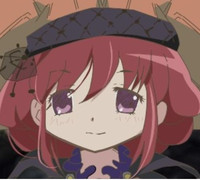 Following the breathless excitement for the film trilogy, the Madoka Magica Mobage online game for the iPhone in Japan has revealed four new characters that will form a part of the franchise. The characters have yet to be officially announced and the screen caps do not name them, though one of the characters in Eliza is meant to be familiar to Sayaka, although it has yet to be confirmed whether she is friend or foe.
The game will be released for the iPhone in Japan in the future with an Android version also being released in the future as well as the usual feature phone support via BREW MP and Java on Japanese mobile carriers. Below, the teaser for the game.
---
Humberto Saabedra is the Editor-in-Chief of AnimeNews.biz, PhoneNews.com and an occasional columnist for Ani.me. He can also be found musing on his favorite 2D girls at @AnimeNewsdotbiz.