Does this spell the end for the late director's final effort?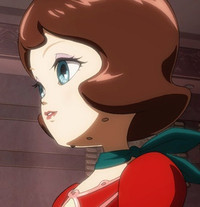 The final request of director Satoshi Kon (Millennium Actress, Perfect Blue, Paprika, Tokyo Godfathers) to his backers at studio Madhouse before passing was reportedly for them to see his final film, The Dreaming Machine (Yume-Miru Kikai), through to the end. With directing duties passed to Yoshimi Itazu, that seemed to be the case, but the film was shut down in August 2011 due to lack of finances, and today the official website disappeared.
Yume-robo.com was the former online home for The Dreaming Machine, but all you'll see there now is a 403 error. While Madhouse founder Masao Maruyama acknowledged back in August that production had been shut down, this appears to add even more finality to the fate of Kon's work.
When production ended, just over a third of the film had been completed. In a perfect world, Satoshi Kon's vision wouldn't end at a mere fraction, but the reality of it appears to be harsh.
Via Twitch