Battle with over 100 players at once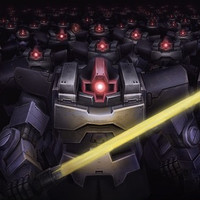 Bandai Namco Online announced Mobile Suit Gundam Online today. Is this a Gundam MMO?
Players can be a pilot from either the Earth Federation or the Principality of Zeon and team up with friends online to battle in a variety of environments. It seems like you'll encounter some famous pilots from the anime as well.
The world is based on (original) Mobile Suit Gundam, but there are plans to include suits ands characters from related OVAs "etc," as well.
There will be various game modes and rules with up to 52 vs. 52 battles.
They're currently seeking 3000 alpha testers. For more information and a video, check out the official page.
There is currently no info about when it will be released, but the fact that they're in alpha means we may have a ways to go.
via Famitsu