Press conference to debut new making-of film, more details revealed on Kojima's Twitter.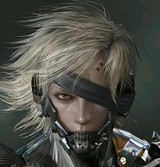 It's no secret that Hideo Kojima is one of the few video game producers that can really captivate an audience. So it comes as no surprise that he took to Twitter earlier this afternoon during his lunch break to tease more details on Metal Gear Rising Revengeance, such as a press conference being held tomoorow in Los Angeles as well as more key details surrounding the game.
Chief among the confirmed details is the debut of the 25-minute making of film centering on the creation of the game and how it got to its current state tomorrow during the press conference and will be posted on Tuesday on the game's dedicated portal.
Regarding the name change, Kojima confirmed that the game is now officially a spin-off of the main Metal Gear Solid series and wanted a new name that reflected that change as well as a renewed focus on Raiden as the main character, rather than he being overshadowed by the larger storyline present in the fourth game.
In terms of the game mechanics and design, Kojima confirmed that some changes to the slicing mechanic were made as a result of the limitations of the original "near and far" design that were actually causing game breaking situations. While the "slice anything" mechanic is still present, it has been significantly modified in order to allow for damage to anything without the background and foreground limitations getting in the way,
Related to the above, producer Yuji Korekado has also confirmed the above changes and has reiterated the possibilities of the previous trailer's "zandatsu" philosphy, but in a change from the "Aim, Slash, Take" idea, the new philosophy of "Slash, Slash, Slash, Take" will take precedence, further emphasizing the renewed focus on frenetic action instead of the measured approach of the previous version of the game.
Finally, the VGA debut trailer that aired during the awards ceremony will be updated with some gameplay footage to better demonstrate the new changes and will also make its official debut on Tuesday along with the previously mentioned making of film.
via Andriasang