Young Boy, Become the Legend!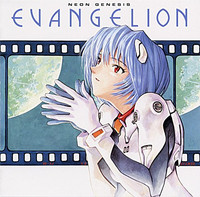 It looks like anime fans heading to the karaoke parlor in 2011 stuck to their favorite standards of recents years. According to leading network karaoke system operator Xing, Neon Genesis Evangelion theme "A Cruel Angel's Thesis" topped the list of the 10 most popular karaoke anime songs in 2011 for the third year in a row. 9 of the top 10 most sung anime songs also ranked in last year's top 10.
"Connect" by ClariS, a pop duo comprising junior high school girls that was used as the theme song for Puella Magi Madoka Magica ranked 17th.
Overall, AKB48's "Heavy Rotation" claimed the top spot in the list of popular karaoke songs in 2011.
| Order | Title | Anime Titles | Singer | |
| --- | --- | --- | --- | --- |
| # 1 | A Cruel Angel's Thesis | Neon Genesis Evangelion | Yoko Takahashi | |
| # 2 | Lion | Macross F | Megumi Nakajima May'n / | |
| # 3 | God knows ... | The Melancholy of Haruhi Suzumiya | Suzumiya Haruhi (Hirano Aya CV) | |
| # 4 | Aquarion | Aquarion | AKINO | |
| # 5 | only my railgun | Aru Kagaku no Railgun | fripSide | |
| # 6 | Lie | Fullmetal Alchemist FULLMETAL ALCHEMIST | Sid | |
| # 7 | Butter-Fly | Digimon Adventure | Wada Kouji | |
| # 10 | You know the story | Bakemonogatari | supercell | |
| # 10 | Karma | Tales of the Abyss | BUMP OF CHICKEN | |
| # 10 | Interstellar flight | Macross F | Megumi Nakajima = Ranka | |