"Saturn Apartments" honored in the manga category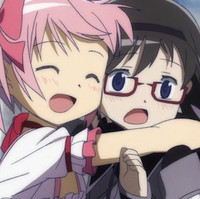 The 15th Japan Media Arts Festival winners were announced today. As noted on the festival's about page:
"The Japan Media Arts Festival now accepts entries worldwide and awards prizes for outstanding creative works in four divisions, Art, Animation, Entertainment and Manga as well as providing opportunities to introduce these works, specifically through the prizes announcements, the Awards Ceremony, and the Exhibition of Award-Winning Works."
The festival is organized by Japan's Agency for Cultural Affairs.
In the anime category, Puella Magi Madoka Magica took the grand prize, with Excellence Awards going to the feature films Legend of the Millennium Dragon and A Letter to Momo, plus the shorts "Muybridge's Strings" and "Folksongs & Ballads."
Hisae Iwaoka's Saturn Apartments was awarded the grand prize in the manga category. Excellence Awards went to Kotobuki Shiriagari's Ano-hi kara no Manga; Arrugas / el Faro from Paco Roca (art), Kosei Ono (story), and Nana Takagi (translator); Himitsu: The Top Secret by Reiko Shimizu; and Alison Bechdel's Fun Home -A Family Tragicomi translated by Yukari Shiina.
Make sure to check the official release for New Face Awards and the winners in the Art and Entertainment divisions.
via Hachima Kikou