"Hyrule Historia" goes on sale December 21st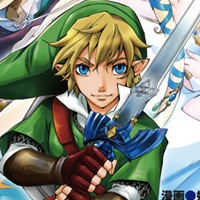 The 25th Anniversary Legend of Zelda website got an update announcing the "Official Nintendo Guidebook" Hyrule Historia: The Legend of Zelda Encyclopedia.
The book, published by Shogakukan, is 274 pages broken down into three sections. First, "The Origin Story" basically goes over the world introduced in Skyward Sword. "A Complete History of Hyrule" makes up the second section. The rest of the book is devoted to artwork from the series spanning its 25 year existence, including a 32 page manga by artist unit Akira Himekawa (who have done previous Legend of Zelda manga).
Here are some sample pages:
Hyrule Historia goes on sale December 21st for 3,255 yen (about US $41.72). It seems like something Nintendo would be sure to translate, but if they didn't, would you import?
via Hachima Kikou