"Shining Hearts" TV Anime to Air Spring 2012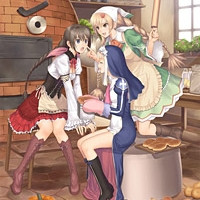 Production I.G. has revealed in a news article on their website that Itsurou Kawasaki, the director of Sengoku Basara season 1 and Legend of the Legendary Heroes, will be directing the upcoming Spring TV anime adaptation of the Shining Hearts PSP game. The article otherwise repeated all of the information made in the original announcement which listed the cast as Hiroshi Kamiya as Rick, Kanae Itou as Amil, Mai Aizawa as Neris, and Shiori Mikami as Airy. Production I.G. is in charge of animation.
Source: Production I.G. via Yaraon!
Image ©Sega
Previously: Shining Hearts" PSP Game to get TV Anime Adaptation