New Manga From Gundam Character Designer Set in 1903 China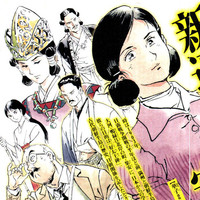 For a 64-year-old guy who dropped out of school to work for Osamu Tezuka's Mushi Productions, Yoshikazu Yasuhiko has remained busy. The character designer for Dirty Pair and Mobile Suit Gundam has stayed involved in the field, illustrating Mobile Suit Gundam: The Origin manga, and now he's started Ten no Kechimyaku, set in 1903, on the eve of the Russo-Japanese War.
The series, which kicks off in the March issue of Afternoon, on sale January 25, follows a group of Japanese researchers, working in Ji'an, China, located along the Yalu River, where they find the likeness of the 19th king of Goguryeo Kingdom (one of three kingdoms of Korea), Gwanggaeto.