Finally announced in an official capacity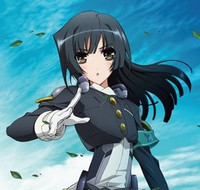 After some confusion regarding the air date of Horizon in the Middle of Nowhere's second season, the official Twitter account shed some light today. Roughly translated:
"Horizon in the Middle of Nowhere, the last episode will finally be shown tomorrow. We're currently having a one shot all night screening of all the episodes, but it was announced a bit ago up on stage that a second season is going into production! It's planned to begin airing in summer 2012, so please anticipate it!"
Glad that is cleared up!
via Otakomu