A seasonal pic for fans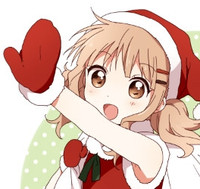 Mangaka Namori tweeted an adorable pic of Sakurako and Himawari from Yuru Yuri in Santa costumes, saying, "Yuri Christmas!"
Namori added in the following tweet, "I wanted to draw everyone, but since I don't have much time it's Sakurako and Himawari this year. Well, goodnight."
via Otanews