Aoi Yuuki's mini album to be released by FlyingDog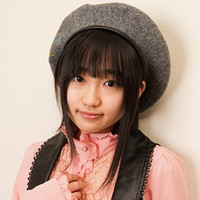 You may know Aoi Yuuki as the voice of Madoka from Puella Magi Madoka Magica or Victorique from Gosick, but she's getting a singing debut next March:
She explains that March 27th is her 20th birthday, so as an adult (you can smoke, drink, and vote at age 20 in Japan) she's excited to try something new. FlyingDog invited her to make a CD and she's currently recording. The result will be a March 28th mini-album release. "I don't know if that ended up being a Christmas present or not, but have a good Christmas everybody!" Further details will be revealed next year.
via Yaraon!