8th volume of hit series to be released next month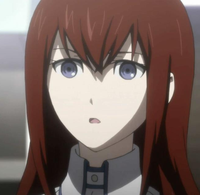 Steins;Gate fans, lend me your eyes as the first details of the 9th volume of the Steins;Gate home video release is getting closer.
To celebrate the forthcoming ninth and last volume of the series on Februrary 22nd, the volume will include an extra episode that will deal with Kurisu leaving Japan and going back to America, which may serve as a bridge for the movie that's also slated for next year. [EB: Otakomu found some screens for the video-ly challenged, which are included below just in case, but you can check out the trailer here:]
Closer to home, Funimation is expected to begin releasing the series next year after announcing the license to the series during its panel at Anime Expo earlier this year.