Movie will be shown January 21st, ahead of its February 17th North American theatrical run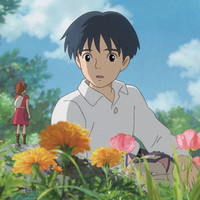 The New York International Children's Film Festival announced that it will be presenting a special preview screening of The Secret World of Arrietty, based on Mary Norton's classic children's book The Borrowers, co-written by Hayao Miyazaki and directed by Miyazaki protégé Hiromasa Yonebayashi. The movie will be shown Saturday, January 21st, at New York's Symphony Space ahead of its February 17 North American theatrical run.

Saturday, January 21, 1:00pm - Symphony Space - tickets can be purchased here
In English - Recommended All Ages



Arrietty is a girl of 14, one of the "little people" living secretly with her parents under the floors of an English-style country house. They survive by "borrowing" food and finding ingenious uses for household objects dropped by its inhabitants - a single cube of sugar can last for weeks and a pin makes a great sword for fighting off hungry insects! But one day a new visitor moves into the empty room upstairs. Shawn is a delicate, handsome teenage boy who has come to the house to rest and build his strength before a heart operation. When he catches sight of Arreitty he is entranced, and the two begin to form a bond. But with their secret now exposed, the Borrower family worries that they may need to move away and find a new home. In English, with voice cast including Will Arnett, Carol Burnett, and Amy Poehler.