First season already available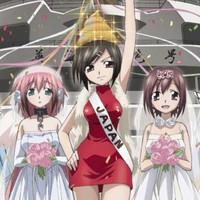 In another late addition, Rightstuf has revealed that FUNimation has added the second season of Heaven's Lost Property (Sora no Otoshimono Forte) to the already announced March solicitations. Heaven's Lost Property Season 2 will be released on March 20th with an MSRP of $69.98 for the limited edition BD/DVD combo. FUNimation has not yet detailed what the extra will be for the limited edition.
The first season of the series was released on December 20th with an art box as the extra for the limited edition. FUNimation has also licensed The Angeloid of Clockwork movie but has not announced a release date.
via Rightstuf
Image ©水無月すう/角川書店/新大陸発見部フォルテ