Sentai Filmworks and others claim it's not their debt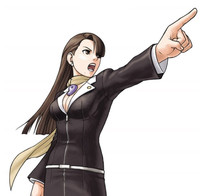 ANN has reported that FUNimation is suing A.D. Vision owner John Ledford, ADV and the other companies related to ADV's breakup such as Sentai Filmworks and Section 23 for breach of contract and other things. FUNimation claims these companies owe them an estimated US$8 million plus additional fees.
FUNimation is suing because of the contract they had made with ARM to pick up the 30 former-ADV titles in July of 2008. FUNimation alleges in the lawsuit that they became a creditor of ADV when they licensed these titles and ADV owed ARM money. FUNimation claims that their contract with ARM says, among other things, that they can enforce ARM's contract to collect on the debt ADV owed, making them a creditor.
It is claimed that ADV never paid the debt and instead sold its assets to several other companies, owned by executives at what was ADV, for below market value, in an attempt to get away from paying the debt in some way, and that the new companies are also on the hook for the debt. FUNimation also wants the court to void this sale of assets, which occurred back in 2009, and wants a jury trial.
All of the non-ADV defendants—Sentai Filmworks, Section 23, etc.—responded in a counterclaim that they do not have a contract with FUNimation and are not liable for the debt. Among other things, they also claim the statute of limitations has passed.
Don't expect any resolution on this fast. If they don't end up settling and this goes to court, the first pre-trial meeting is scheduled for October 5, 2012.
Source: AnimeNewsNetwork
Image ©Capcom