Puzzle series returns to NHK-Educational on April 8th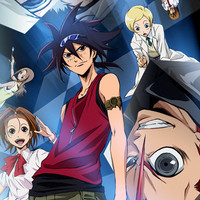 Sunrise's site for puzzle anime Phi Brain: Puzzle of God has confirmed that the series will be returning for a second season on NHK-Educational on April 8th. The first season was directed by Sailor Moon's Junichi Sato, with writing by Sunrise staff under the pseudonym Hajime Yatate.
A new enemy appears before Kaito and co. in season two, and the puzzle battle is going to heat up even more! The story revolves around the mystery of the Orpheus bangle and "Phi Brain." What is Kaito's fate? What will become of the bonds between him and his friends?
Sentai Filmworks licensed the first season, and it's currently streaming on The Anime Network.