"One Piece Grand Collection" collects a million users in four days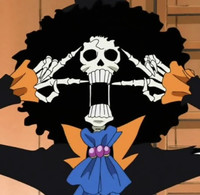 Namco Bandai has struck gold with its One Piece Grand Collection social game, which hit the Mobage mobile gaming service earlier this week in Japan. The figure-collecting game has amassed a whopping one million users in the four days since its release.
As Andriasang reports, this isn't the first of Namco Bandai's social games to hit the million user mark, but One Piece has done so in the shortest amount of time. Grand Collection lets players collect figures of One Piece characters, and also has a battle component that pits Luffy and the gang against boss rivals.
As with other Mobage games, basic play is free, and the game makes its money through an item-based transaction system.
© Eiichiro Oda/Shueisha, Toei Animation