The Sundance Film Festival's most kick-ass movie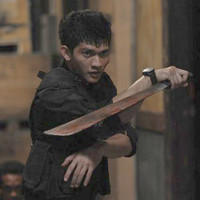 Last month, Sony Pictures Classics took note of the amazing buzz around Gareth Evans' (Merantau) jaw-dropping martial arts picture The Raid and picked it up for distribution this spring. With the Sundance Film festival kicking off, The Raid is set to throttle the movie chatter with a barrage of clips.
The first clip comes to us from IGN...
The second is from MTV...
...and the final footage is from JoBlo.