The most anticipated Vocaloid event of the year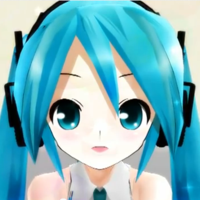 The preliminary contest for the 8th MMD (MikuMikuDance) Cup has just begun! The official title of this winter's event is "MikuMikuDanceCup 2012: MMDCUP VIII Infinity". MMD is a freeware animation program to animate 3D characters (mainly Vocaloids).
The eight themes of this year are:
1. Cat
2. Big brother
3. "." (dot or period?)
4: Jōruri (traditional Japanese narrative music)
5: A pack of lies
6: Pythagorean device-revenge
As of this writing, 319 MMD videos (30-40 seconds short version) have been submitted to the qualify.
The finalists will be chosen by the My list voting on Nico Nico Douga till 9 pm, January 30th (JST).
If you have the Nico Nico account, please vote for your favorite video to see the perfect version!
Announcement video
Notable qualifying videos