"Sakamichi no Apollo" and more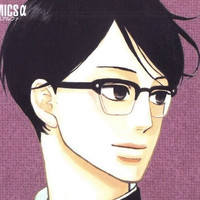 The prize winners in the 57th Shogakukan Manga Awards were announced today.
General category: Yuki Kodama's Sakamichi no Apollo
The story takes place in Kyushu in the '60s and is about students who make friends through jazz music. It's serialized in Monthly Flowers and recently got green-lit for anime:
Shojo category: Ako Shimaki's Pin to Kona
Serialized in Cheese!, it's the story of two Kabuki actors, one who comes from an established family and one who rose through the ranks due to his hard work. You can imagine they're already rivals, but they even end up falling for the same girl...
Shonen category: Ayumi Ishii's Nobunaga Concerto
This one is also up for the Cartoon Grand Prize. Via a time slip, a normal high schooler ends up living as Oda Nobunaga during the Warring States period under the pressure that he can't change history by not uniting Japan.
Kids category: Tenya Yabuno's Inazuma Eleven
The manga based on Level-5's soccer role-playing game ran in Monthly CoroCoro until October of last year.
The judging committee consisted of previous Shogakukan Manga Award winners:
Mitsuru Adachi (Touch, Cross Game)
Akira Oze (Hatsukoi Scandal, Natsuko's Sake)
Kaiji Kawaguchi (Zipang, A Spirit of the Sun)
Chiho Saitou (Revolutionary Girl Utena, Kanon)
Kenshi Hirokane (Hello Hedgehog, Human Crossing)
Buronson (Fist of the North Star, Heat)
as well as award winning novelist Mitsuyo Kakuta and columnist Bourbon Kobayashi.
The actual ceremony will take place March 2nd. In addition to a bronze trophy, winners receive a "supplementary prize" of 1,000,000 yen (almost $13,000 US).
via Natalie