Cosplay glasses to correct otaku vision on March 15th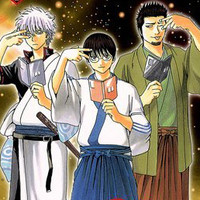 They're available at character goods retailers like Animate and not an ophthalmologist. They're based on the glasses worn by the straightman, Shinpachi, and not the ones worn by the more exotic ninja, Ayame Sarutobi, but if you ever wanted to sport eyewear inspired by alternate history comedy Gintama, they'll be available in Japan on March 15th for ¥3,150 ($40).
Manufacturer Movic lists that the glasses are good for both everyday use and cosplay.