Bookstore pillaged for popular pirate manga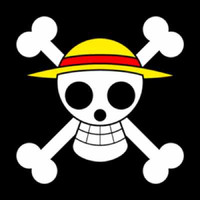 Police in Shizuoka apprehended a 26-year-old in Fujieda as the suspected thief of all 64 volumes of One Piece.
Source Yomiuri Online points out that stacking 64 volumes reaches a height of over three feet (1 meter) and weighs nearly 22 pounds (10 kilograms).
You can definitely fit that in a Boston Bag, though, which is what two employees noticed the suspicious-looking fellow carrying the evening of December 23rd. However, the store was busy, so it wasn't until the next morning they noticed the shelf that used to contain One Piece was empty. When they checked the security camera tapes they could see him cram the manga by ten volume handfuls into the bag and then walk calmly out of the store.
Police are now also investigating the theft of some other popular manga, such as Hunter x Hunter, from the same store during the month of December.
When questioned, the man mentioned, "My goal was to sell them." Apparently One Piece is so popular in Japan that he was able to flip the copies to a secondhand shop for nearly retail price and make 23,000 yen (almost US $300). In fact, stealing One Piece to sell back to used book stores is a crime that occurs fairly often—there was another case involving two boys in Hyogo prefecture last August.
The second hand shop keeper who ended up unknowingly buying up the stolen volumes in this case was quoted, "There are people who take care not to get books they buy dirty and then sell them after they read them. I never would have thought they were stolen!"