J-pop idol becomes "Jaiko" for new Toyota CM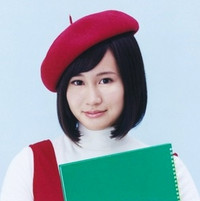 AKB48's most popular member, Atsuko Maeda, follows in the footsteps of Jean Reno and co., by joining the cast of Toyota's live-action Doraemon TV commercials.
Set 20 years in the future of Doraemon continuity, the new ad will feature Maeda in the role of character Gian's younger sister Jaiko, now aged 28.
This 4th commercial in Toyota's popular Nobita's Possible World commerical series, inspired by the classic Doraemon anime and manga, will being airing in Japan on 1/27.
Source: 0taku