Ayumu Watanabe's role leaked and then confirmed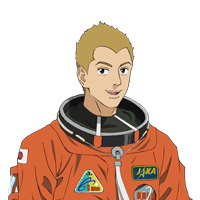 Ayumu Watanabe was confirmed as director of the Space Bros. (Uchuu Kyoudai) anime today on Twitter following an info leak.
From the show's official Twitter account:
"This is sudden, but we're going to announce the director of Space Bros. It's director Ayumu Watanabe! If you ask why with this timing, well, as you may have guessed, it leaked out somewhere. Information control has gotten pretty difficult these days. Anyhow, the animation is earnestly in production under director Watanabe, so please keep looking forward to it!"
Ayumu Watanabe has done a lot of work on Doraemon anime (both TV and films since the late 70s) in various roles including storyboarder, key animator, animation director, script writer, and director. He was also recently confirmed as the director of another spring anime, Mysterious Girlfriend X.
Space Bros. is based on the award-winning manga by Chūya Koyama about brothers who want to become astronauts. The anime is slated to air in April, but there is also a live action movie coming out May 5th.