Gundam's Sunrise co-produces new anime opening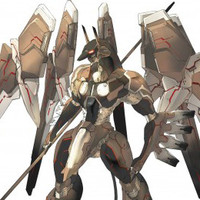 In the last week, Metal Gear Solid big boss Hideo Kojima has been tweeting shots from an anime cut scene from his remastered mecha game Zone of the Enders HD Edition. Sunrise, the folks behind Gundam and Code Geass, will be co-producing the anime opening to PSVita and PS3 collection.
Checking OP of "ZOE&ANUBIS" HD version co-produced w/ Sunrise Inc. Here's the heel of Jefty. Direct shot of monitor.
From "ZOE HD ver" new OP anime. Checking the work. Here comes Anubis!!!
"ZOE HD" news. Working on new OP anime direction. Here comes big viper.
- Another "ZOE HD" update. Working on new OP anime direction, Jefty.