First volume released last month, all future volumes cancelled, discontinues Kai on DVD and Blu-Ray for Season sets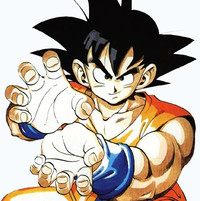 FUNimation has announced that its much hyped remastered Blu-Ray version of Dragon Ball Z (not Kai) has been suspended due to "technical challenges" involved in restoring the series and remastering it for Blu-Ray. The complete statement follows below:
Flower Mound, TX – January 26, 2012- FUNimation Entertainment, has officially confirmed they have suspended production of all future planned Blu-ray releases of Dragon Ball Z including Level 2.1 scheduled to be released on March 27, 2012.

Blu-ray editions of Dragon Ball Z went into production based on fan demand, however due to technical challenges of restoring from the original film frame by frame, we are unable to continue these releases by way of this process. FUNimation will be re-evaluating the current process and researching more efficient methods of restoration.
The original intent for this latest version of Dragon Ball Z was to once again release a new home video version of the series on Blu-Ray with the original aspect ratio and in high definition compared to the previous release of Dragon Ball Kai, which is a revised and abridged version of Dragon Ball Z produced by Toei.
While many were disappointed by the news of the suspension and cancellation, it should be noted that the previous Dragon Box release of Dragon Ball Z is considered by many to be the the complete, finished version of the series, with many questioning the need for a Blu-Ray version. With the amount of work FUNimation was investing in the Blu-Ray version, which needed to sell in much higher volumes compared to previous releases, many were wondering why Dragon Ball Z needed to be remastered yet again considering the release of the Dragon Box series of boxsets.
This also puts FUNimation's decision to release the series yet again into question as the series being cancelled after one volume shows that sales were much lower than initial estimates, since Dragon Ball Z releases tend to do better than average anime releases due to their prominent placement in retail stores such as Wal-Mart and Target. If this latest version can get cancelled, are fans starting to get burned out on the franchise or is Funimation finally showing signs of weakness?
To add to the news of the cancellation, FUNimation has also confirmed that it has also discontinued Dragon Ball Z Kai on DVD and Blu-Ray, with no word on its immediate status.
Update: Funimation emailed me to let me know that while Dragon Ball Kai is being discontinued in single volumes, the series will be instead be released in Season sets, with the Season 2 set covering Parts 3 and 4 being released this Summer.
Image ©FUNimation/Toei Animation/Akira Toriyama
---
Humberto Saabedra is the Editor-in-Chief of AnimeNews.biz, PhoneNews.com and an occasional columnist for Ani.me. He can also be found musing on his favorite 2D girls at @AnimeNewsdotbiz.