Episode three to stream online for free instead, same as episode one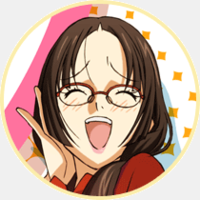 It will be interesting to see just how much of the adaptation of Maya Miyazaki's Gokujyo ~Gokurakuin Joshikouryou Monogatari~ (roughly "Gokujyo ~Tales from the Gokuraku Girls Dormitory") actually makes it to the air. Following the first episode's abrupt cancellation, it appears episode three will also not make the TV cut.
At least they let fans know ahead of time—an apology was posted to the official website before the planned air date: "After taking care to closely examine the contents' 'foolishness levels,' we've decided to restrain ourselves from broadcasting episode three, which was to air January 30th."
The bright side is that (except for people in a certain area of Eastern Japan south of Tokyo) fans will be able to see episode 1 streaming along with the rest of umbrella program SKE48 no Sekai Seifuku Joshi ("SKE48's World Domination Girls") on DMM.com starting that day for a limited time. Episode 3 will be up February 6th. By the way, this doesn't appear to be region locked, so if you pass maturity muster, like SKE48, and speak Japanese, go to town.
The official website doesn't currently have a synopsis for episode three, so who knows what 'foolishness' awaits us. Do you think at some point maybe they should have thought to release this as an OVA instead?
via Hachima Kikou