And now you have $10 extra to go buy a Circle Pad Pro for your 3DS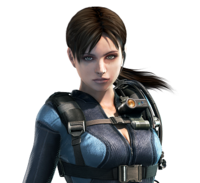 I remember some backlash when Capcom announced that Resident Evil: Revelations was going to be $49.99 at launch, as opposed to the $39.99 3DS standard, with Capcom citing the sheer amount of content on the cartridge as well as multiple voice options as a (pretty good) reason for its higher price.
Well, it looks like Capcom is not the money-hungry, cash-gobbling monstrosity that a lot of people seem to think they are, as they recently revealed that the upcoming 3DS survival horror title will instead launch at $39.99, stating that they have "spent weeks looking for a way to bring [the] cost down to standard 3DS pricing."
Not bad, Capcom! I was pretty skeptical about this whole ordeal since it seemed like the first step toward portable gaming inching toward the same pricing as consoles, but it's nice to see Capcom bringing down the price for the consumer. That's a great way to make even more money. What do you think? Does this price drop make you more interested in picking up Resident Evil: Revelations, even with its distinct lack of Rachel?
via Siliconera