What role does the new character play?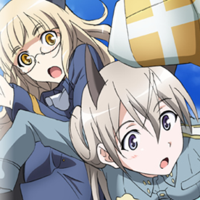 A synopsis of the Strike Witches theatrical film plot was posted on the movie campaign page:
The Witches' battle begins anew, starting now.
1945, the Fuso Empire. Yoshika Miyafuji, who lost her witch powers, has been studying hard to become a doctor. A cadet under Yoshika in the Fuso Navy, Shizuka Hattori comes to visit. The message she came to deliver is that Yoshika will be transferred to study abroad in Europe!
Yoshika and Shizuka, what will await these two on their journey to Europe?
Shizuka Hattori is the new character who was introduced last October. The movie hits Japanese theaters March 17th.
via Otanews
[Note: Headline image is not Shizuka and Yoshika, but two other characters from the movie.]